Are you ready to stop people-pleasing and putting your needs last in all of your relationships? Have you set boundaries before but failed to communicate them or implement them? This is Let Love Begin, a podcast for the broken-hearted ready to heal and reclaim their enthusiasm for life. Meet Marla Martenson, an award-winning author, spiritual life coach, matchmaker, energy healer, and intuitive reader. Today, we discuss how having boundaries improves your life, makes you healthy, creates better relationships, and makes you confident while not settling for less.
You'll Learn
🖤 What boundaries are and how their absence manifests in romantic relationships.
🖤 About Marla's journey with boundaries while facing a divorce.
🖤 How to deal with implementing boundaries when the people in your life are used to you not having them?
🖤 Common signs to recognize we might be lacking boundaries.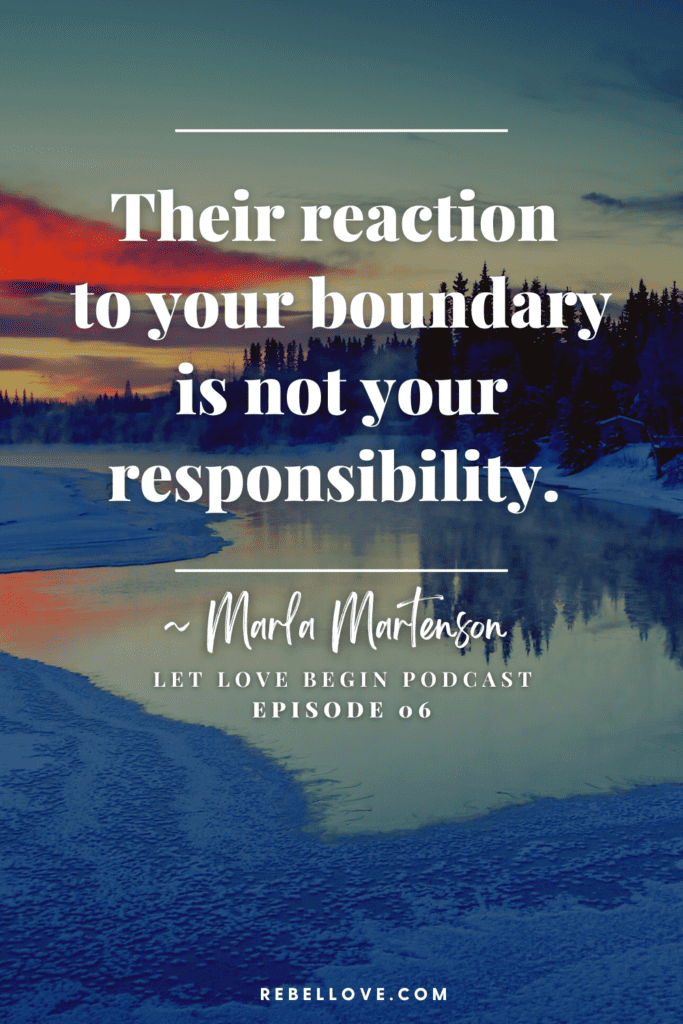 LINKS MENTIONED