Episode Summary:
In this episode, I'm interviewing Sherry Gaba, LCSW, licensed psychotherapist, and certified recovery and transformational coach who's helped thousands of people cope with codependency, love addiction, toxic relationships, depression, anxiety, trauma, single parenting, and divorce. Today Sherry teaches us how to recognize the signs of love addiction and what we can do to turn things around.
Today's Guest
Sherry Gaba
Perhaps you've seen her on TV… Sherry Gaba has shared her expert addiction advice on Dr. Drew Pinsky's Celebrity Rehab show on VH1 and later on the spin-off, VH1's Sober House, as well as Celebrity Rehab's Sex Addiction, CNN, Inside Edition, Showbiz Tonight, Access Live, and numerous other stations and programs.
You'll Learn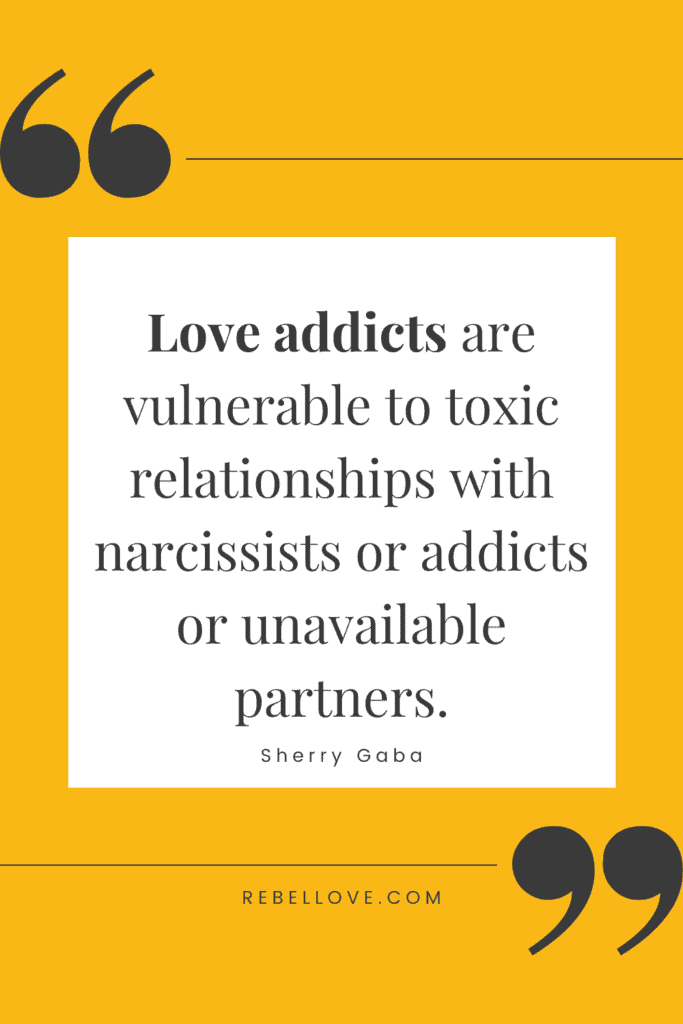 🖤 How and why Sherry started working with love addiction
🖤 What love addiction is and how love addicts typically deal with breakups
🖤 About the difference between codependency and love addiction
🖤 Some common signs to keep an eye out for to see if you're perhaps addicted to love
🖤 Some green flags to look for when meeting new people and dating tips when looking for love online.
LINKS MENTIONED