Episode Summary
Dr. Aumatma Simmons is a naturopathic doctor, endocrinologist, and nutritionist, practicing for 15 years. She specializes in infertility, which she addresses in her best-seller, Fertility Secrets: What Your Doctor Didn't Tell You About Baby-Making. Today, Dr. Aumatma shares her journey with natural medicine while dissecting fertility myths and focusing on women's health and empowerment. If you're not ready to have kids any time soon but you want to support your fertility for when you are, this episode will point you in the right direction.
Today's Guest
Dr Aumatma Simmons
Dr. Aumatma was awarded the Best Naturopathic Medicine Doctor award locally in 2015 and 2020 and was ranked a top 'Women In Medicine' Doctor in 2020. In addition to supporting couples through individualized care, she also trains practitioners who want to specialize in fertility. Dr. Aumatma has been featured on ABC, FOX, CBS, KTLA, MindBodyGreen, The Bump, etc., and interviewed for countless podcasts on topics of fertility, pregnancy, and postpartum health.
You'll Learn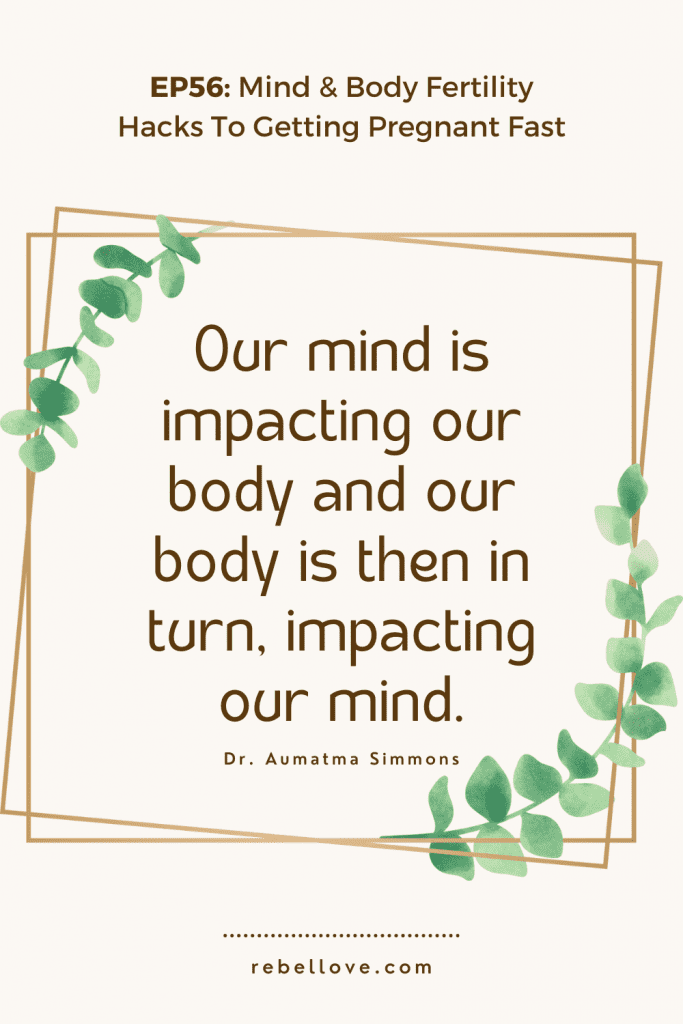 🖤 What attracted Dr. Aumatma to the mind-body-spirit connection.
🖤 About Dr. Aumatma's journey and how she met her second husband.
🖤 What are the productive phases of our cycle are.
🖤 What are things affecting our fertility from the mind-body perspective?
🖤 The role dieting plays in our fertility.
🖤 Dr. Aumatma shares her advice to any woman over 35 that wants to have a baby.
LINKS MENTIONED