Episode Summary
Dr. Michael Alcee is both a clinical psychologist with a private practice in Tarrytown, NY, and a mental health educator at the Manhattan School of Music. He specializes in the psychology of artists and everyday creativity, and the professional development of therapists. In today's episode, Dr. Alcee walks us through his role as a therapist and works on helping you listen to and befriend the sides of yourself you thought were just nuisances. For Alcee, it's not about fixing, but understanding. If you are in need of a safe space to be vulnerable while dealing with life's transitions, this episode will show you how therapy can do just that.
Today's Guest
Dr. Michael Alcee
His contributions have appeared in The Chicago Tribune, The New York Times, and on the TEDx stage. His upcoming book titled Therapeutic Improvisation: How to Stop Winging It and Own It as a Therapist will be out very soon.
You'll Learn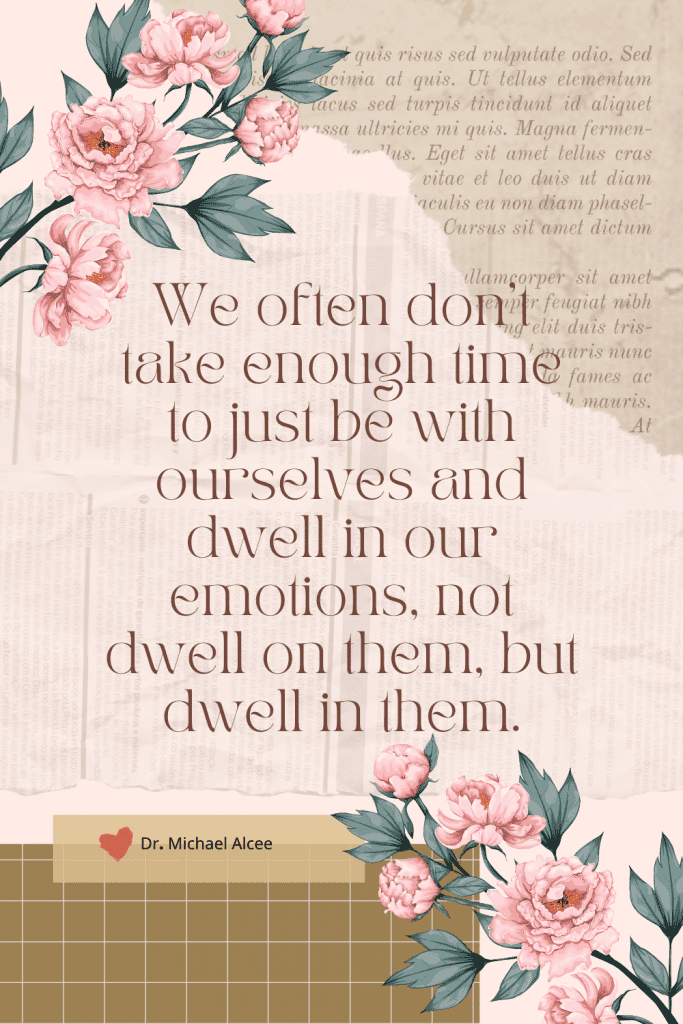 🖤 How Dr. Michael ended up as a clinical psychologist.
🖤 What happens when people approach therapy only to solve a problem.
🖤 What therapy can do to an individual?
🖤 The two things the best, most effective therapists do for their clients.
🖤 How can we tell if a therapist is a good fit for us?
🖤 The role of therapy in enhancing our creativity.
🖤 How therapy can help us be better improvisers and adapt to changes.
LINKS MENTIONED