Is the pressure to find 'the one' stealing the joy and fun out of dating? Are you experiencing early signs of swipe fatigue? This is Let Love Begin, a podcast for the broken-hearted ready to heal and reclaim their enthusiasm for life. Meet Julia Bendis, a third-generation matchmaker, author, and relationship and dating educator, specializing in intimacy, dating, and relationship coaching. Today, we'll discuss how to date, set boundaries, and recognize when exhaustion is kicking in, so we can learn to recharge, regroup, and keep our hearts open.
You'll Learn
🖤 How and why dating exhaustion arises.
🖤 About the art of online dating, and how to meet the right people.
🖤 Signs you might need to take time off from dating.
🖤 Actionable tips to go from dating exhaustion to dating success.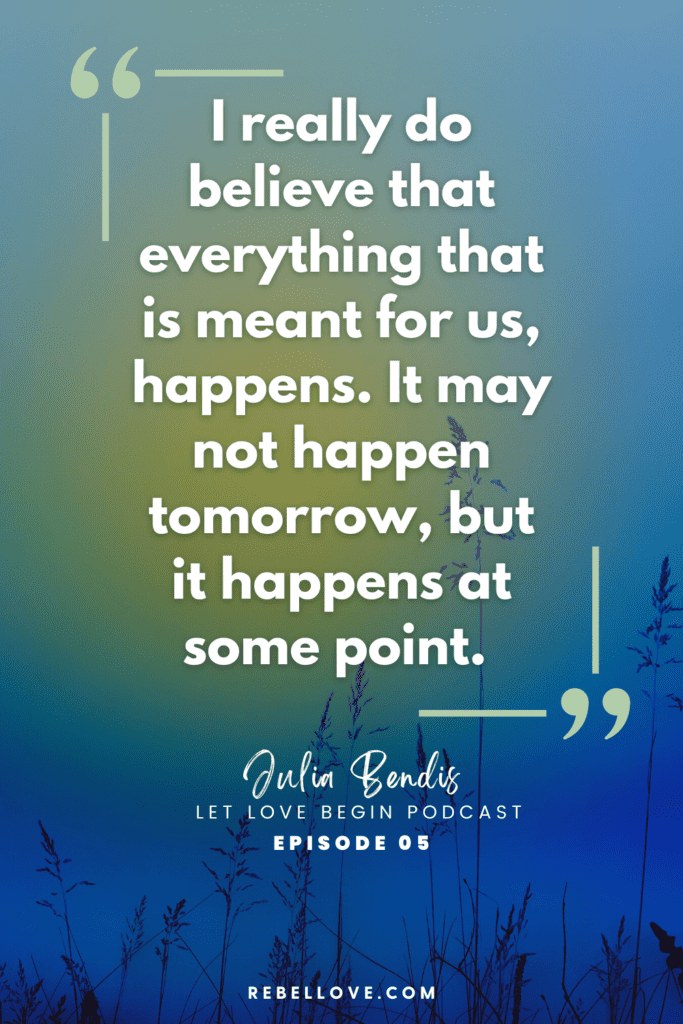 LINKS MENTIONED