Episode Summary:
In today's episode, I'm interviewing a friend and Rebel Love writer and contributor, Quean Mo. In our nothing-is-off-limit conversation, Quean Mo discusses how she takes her relationship to the next level, practices BDSM, and spreads the message of love and sexual exploration everywhere she goes.
Today's Guest
Quean Mo
She is a Canadian-born writer and world traveler currently living in the South of France with her husband. A trip to Portugal was the catalyst to her breaking her sexual constraints to be fully free, secure, and sexually authentic.
You'll Learn…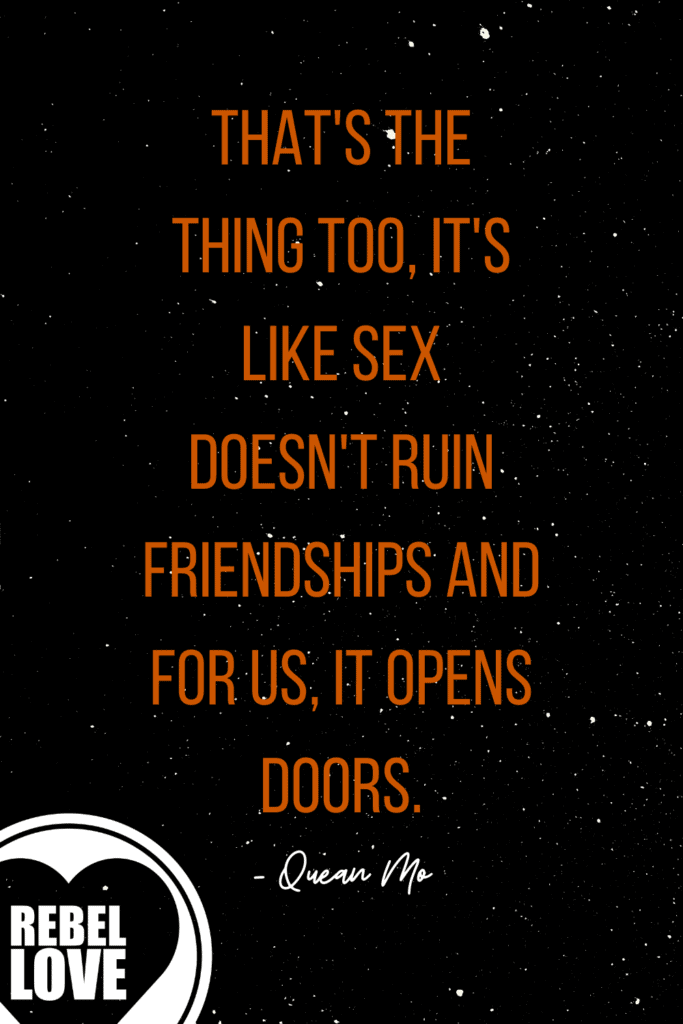 🖤 How she found her true self in a strip joint in Porto, Portugal.
🖤 How she defines her relationship now and the type of relationship she had in the past.
🖤 What BDSM is and the role she plays in it.
🖤 About the dynamics involved in making her cuckquean/BDSM relationship work for her and her husband.
🖤 About the stigmas surrounding sexuality in our society.
LINKS MENTIONED