Episode Summary
Meet Dr. Roseann Capanna-Hodge: a mental health trailblazer, founder of The Global Institute of Children's Mental Health, and media expert who FORBES magazine called, "A thought leader in children's mental health". In today's episode, Dr. Roseann shares her 30+ years of work and proven holistic techniques to help us build our toolkit to cope with stress and crisis. Talia discusses her own mental health journey through the nine-month pandemic lockdowns in Melbourne, Australia, and we dig into the general impacts of an unprecedented pandemic. If you're curious about the impact on your brain and body in your own Pandemic experience, then you don't want to miss this episode.
Today's Guest
Dr. Roseann Capanna-Hodge
Dr. Roseanne is the author of the first-ever book on teletherapy activities for child and adolescent therapists: Teletherapy Toolkit™ and It's Gonna be OK!™. She's the creator of The Get Unstuck Program™, a collection of resources for parents to reverse their child's symptoms.
You'll Learn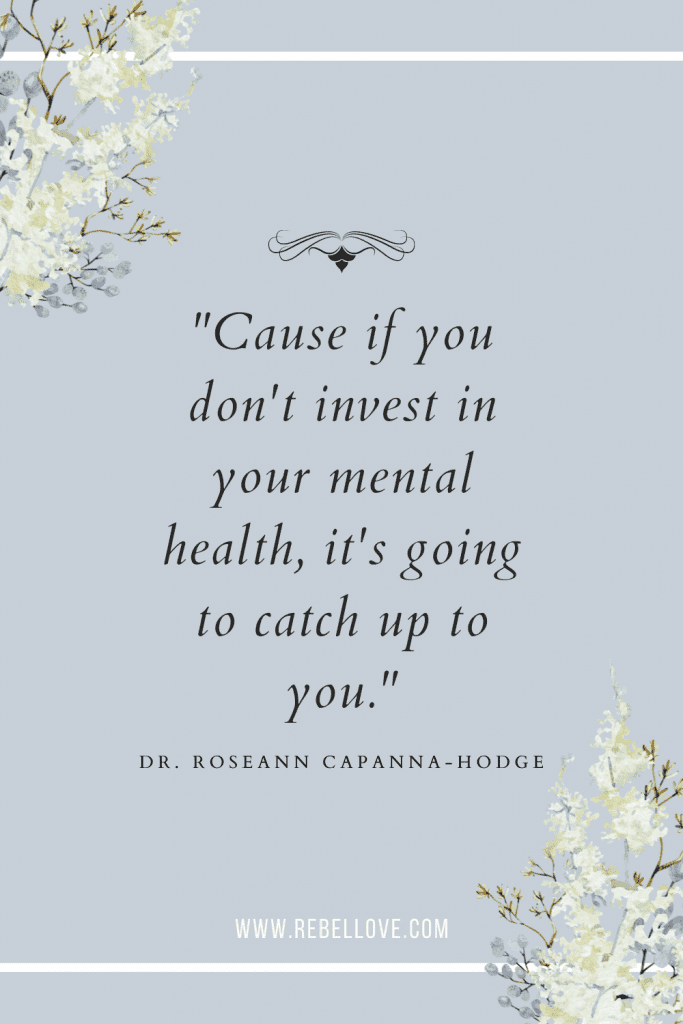 🖤 About what led Dr. Roseanne to this line of work and why she loves working with children.
🖤 How Dr. Roseanne defines crisis.
🖤 The warning signs your mental health has been affected.
🖤 What good nuggets Talia got from her mental health journey through the pandemic.
🖤 The importance of building your toolkit of holistic techniques to cope with stress, crisis, and even a pandemic.
LINKS MENTIONED