Episode Summary:
In today's Rebel Love Podcast episode we are talking about something that is super important to me and really useful for anyone: tools to communicate authentically in a relationship. How do we know we're communicating in the most authentic way we can? And if we do end up nailing this, can we be sure our partners can really handle the truth?
Today's Guest
Dr Susan Campbell
Today I'm excited to speak with Dr. Susan Campbell. She's written a book titled, Five-Minute Relationship Repair, where she explores how important it is to be aware of the way we communicate as couples, understand and recognize when the communication is experiencing a disconnect, and share some tools we can use to repair and strengthen the relationships.
You'll Learn…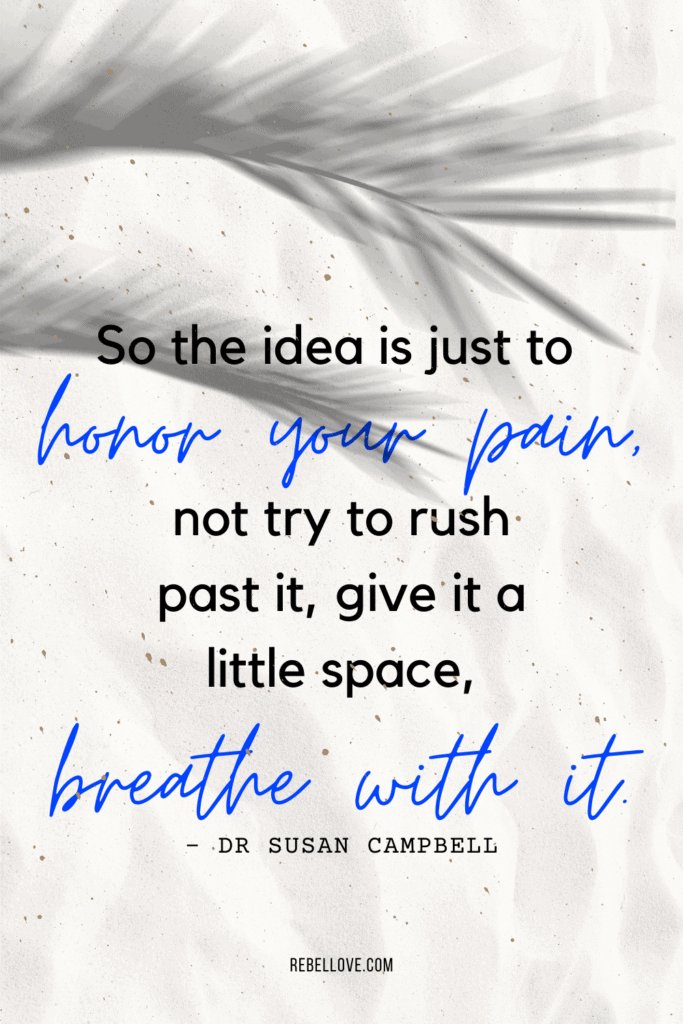 🖤 What miscommunication boils down to, and how we can fix it.
🖤 How to know when you are communicating from your higher brain or your survival brain.
🖤 About the importance of understanding our triggers and learning how to react to them.
🖤 How to know if we are communicating to relate or communicating to control.
🖤 About life-changing tools, we can use to communicate authentically in a relationship.
LINKS MENTIONED