Episode Summary:
In this episode, I'm interviewing Ali Ingersoll, a day trader, consultant, disability advocate, writer, blogger, editor, and public speaker. After being repeatedly denied medical equipment by insurance companies over the 10 years since becoming a C6 quadriplegic, Ali started her advocacy mission. In this episode, Ali tells her story and hits on sexuality, body image, love, life, and sex.
Today's Guest
Alexandra Ingersoll
Today Ali supports the disability community by teaching self-advocacy and mindset strategies to help people with disabilities gain independence, dignity, and grace. She approaches life with a dark sense of humour because life can be challenging enough she says, so bringing a little humor into every situation is important to living a fulfilling life.
You'll Learn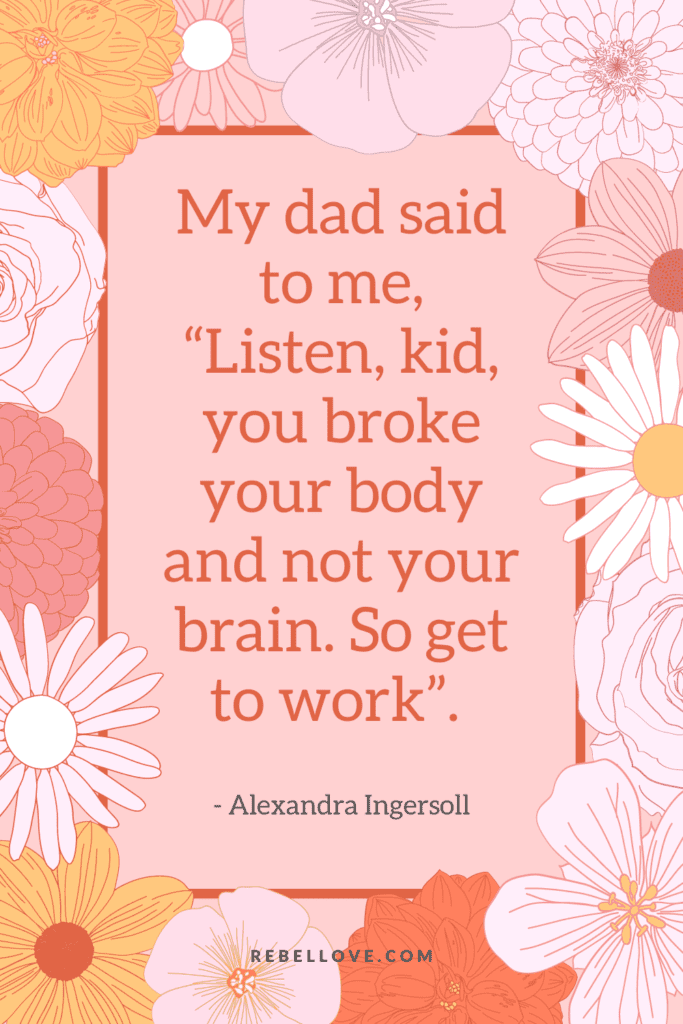 🖤 About Ali's journey of being an adventurous free spirit and overcoming an accident that left her quadriplegic.
🖤 How Ali's life changed and the surgeries and procedures she underwent after the accident including spinal surgery in China.
🖤 About Ali's approach to dating and how she reprogrammed her brain to experience sexual pleasure.
🖤 About how Ali became involved with disability advocacy and how you can help others with disabilities in the community.
LINKS MENTIONED