Episode Summary:
In today's Rebel Love Podcast episode I'm interviewing a very special guest, Arielle Ford, to discuss everything soulmate. As a celebrated love and relationship expert, author, speaker, and co-creator, I knew she was the expert to talk about this topic.
Today's Guest
Arielle Ford
Arielle Ford is a leading personality in the personal growth and contemporary spirituality movement. Her mission is to help women find love, keep love, and be love.
You'll Learn…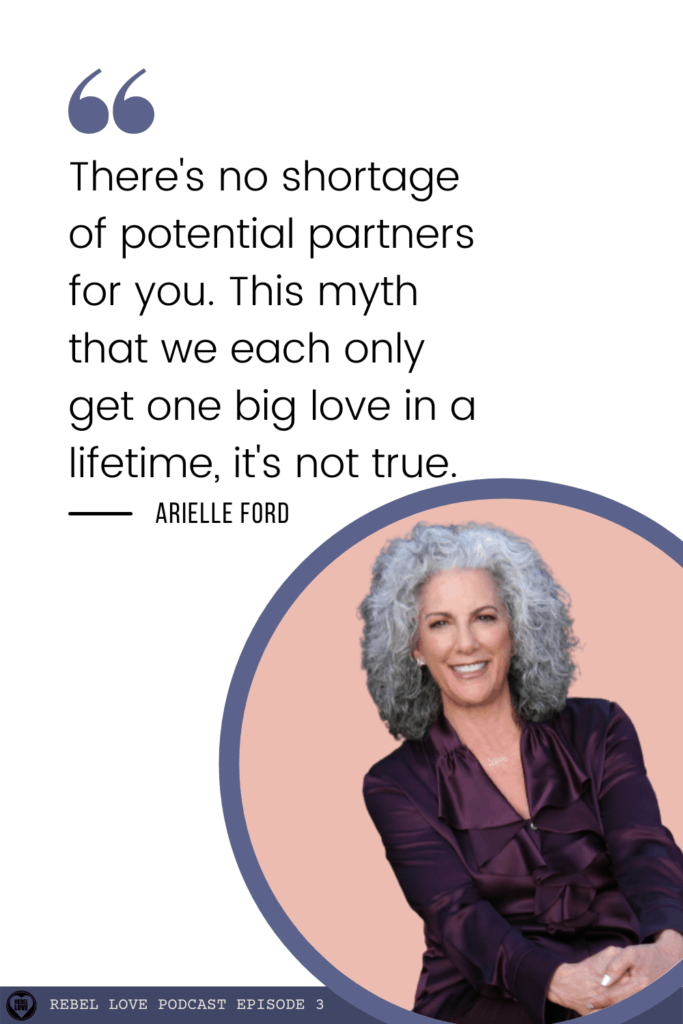 🖤 How Arielle manifested her soulmate at the age of 43
🖤 What a soulmate is and how we could have many in our lifetime
🖤 What is the fastest way to manifest a romantic soulmate?
🖤 How important clarity is in manifesting our soulmate, knowing our must-haves and deal-breakers
🖤 How we can tell if someone is our soulmate
LINKS MENTIONED