Episode Summary
In today's Rebel Love Podcast episode, I'm super excited because my guest is Linda Bloom. Linda was a guest speaker at the Rebel Love Let Love Begin Summit (<– sign-up for FREE here) earlier this year. My conversation with herself and her lovely husband, Charlie, was one of my favorites. After being together for more than 50 years, there is no doubt we can learn from her professional and personal experience the secrets to a great marriage. And this is the topic of today's discussion.
Today's Guest
Linda Bloom
Linda and Charlie Bloom have served as psychotherapists, marriage counselors, consultants, and seminar leaders since 1975. In addition to their academic and professional training, the Blooms' expertise in the field of relationships stems from experience in the crucible of their own committed partnership.
You'll Learn…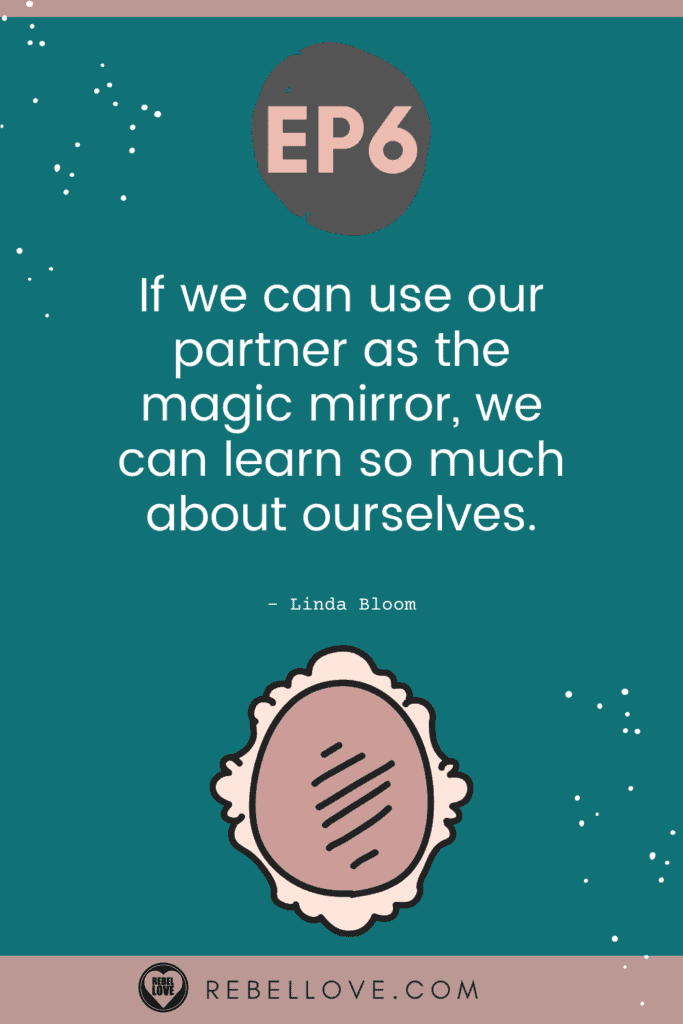 🖤 How to keep your love life strong and alive throughout the years.
🖤 How to approach the dark times and conflicts as a couple.
🖤 How to communicate effectively to your partner what your needs are.
🖤 How to know when you should fight for your marriage or just let it go.
🖤 What happy couples do differently to keep their love alive.
LINKS MENTIONED