Episode Summary
In today's episode, I'm interviewing Dr. Nina Savelle-Rocklin, a psychoanalyst, author of bestsellers, "The Binge Cure" and "Food For Thought", and radio show host, specializing in food, weight, and body image issues. Today, she talks about how we can stop dieting and outsmart our emotional eating by releasing the body shame for a healthier body and mind.
Today's Guest
Dr. Nina Savelle-Rocklin
Dr. Nina Savelle-Rocklin shares how she struggled and overcame the complexity of an eating disorder and, subsequently, made it her mission to help women create healthier relationships to food. Because of that, she's able to empathize with the shame, anxiety, and desperation of food issues, and say for sure that change is possible.
You'll Learn…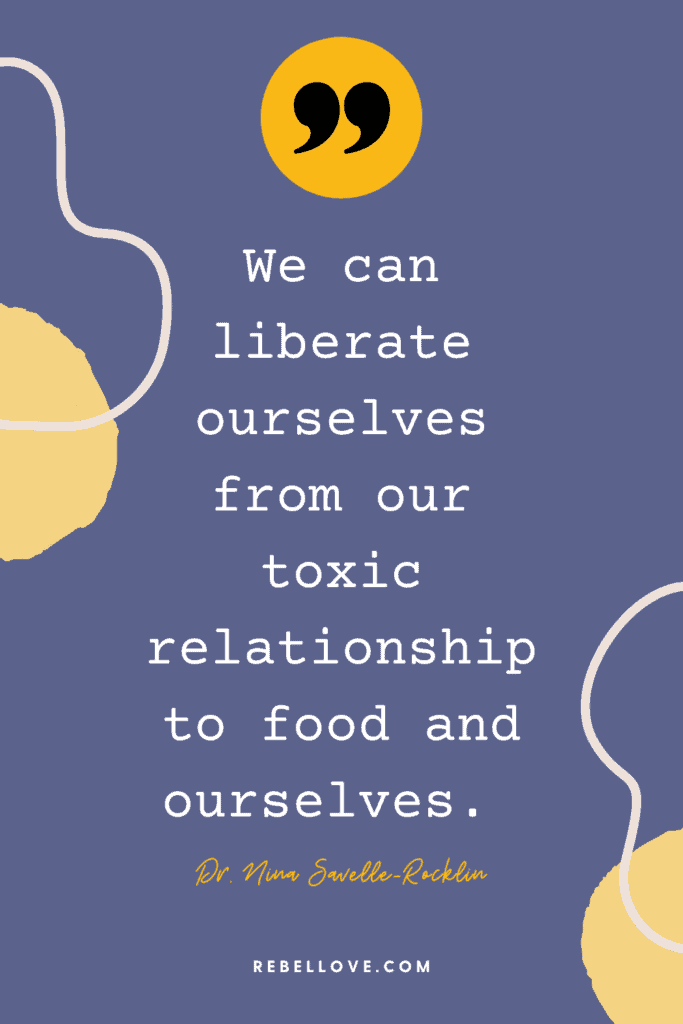 🖤 About Dr. Nina Savelle-Rocklin's journey through eating disorder hell.
🖤 About the ways an eating disorder manifests itself.
🖤 How an eating disorder affects your relationship with yourself and others.
🖤 About Dr. Nina's book, and how we can deal with the "why" we eat, providing tips to find a different way to relate to food. Spoiler alert…it's not by dieting!
🖤 About the importance of recognizing the difference between physical and emotional hunger.
LINKS MENTIONED