Episode Summary
Tamika Michelle Johnson is an attorney, podcast host, and female empowerment speaker for women near or over 40 years old who are successful professionally but feel unfulfilled in other areas of their life. Today, Tamika shares her story of how she went from being a single mother at 25 years old to a financially successful attorney, married and with two babies at age 43. Join us as Tamika assures people over 40 that it is not too late to redesign their lives or achieve success in love.
Today's Guest
Tamika Michelle Johnson
With 30 years in the dating game, dissecting relationships, and even becoming a certified matchmaker, Tamika subsequently founded Platinum Connections, in which the purpose, mission, and goal are to transform high-achieving women from successful and single to marvelous and married.
You'll Learn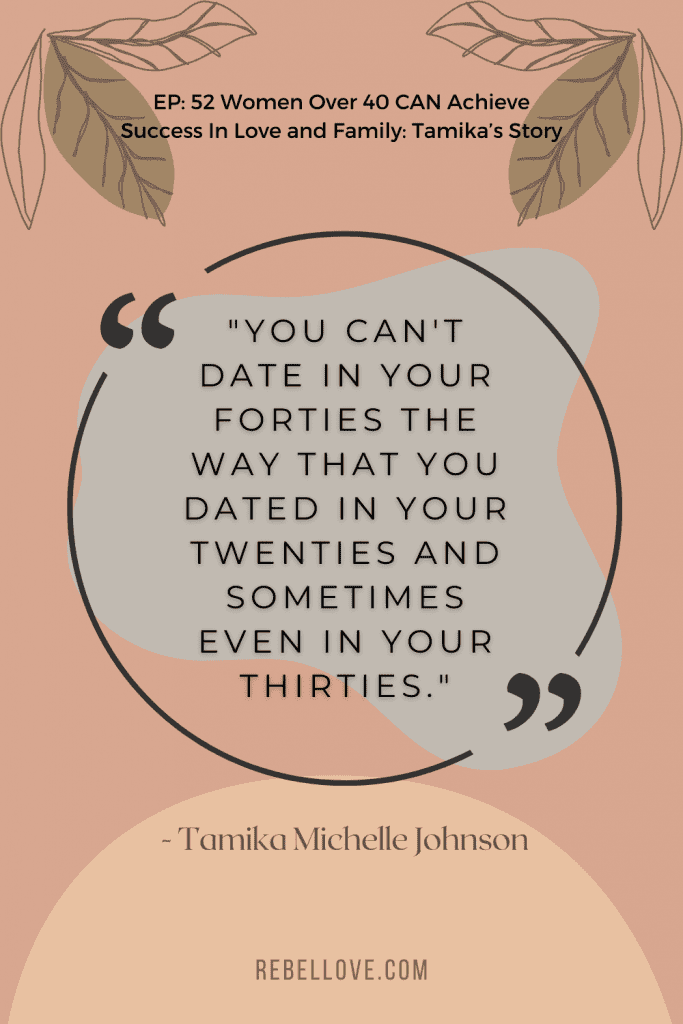 🖤 Tamika's journey from single mother at age 25 to happily married, financially successful, and with two new babies at age 43.
🖤 What Tamika did to kickstart her transformation.
🖤 What happened to her career when she had her babies.
🖤 What women over 40 can do to rethink and redesign their life to achieve success in love and career.
LINKS MENTIONED