Episode Summary
Beck Thompson is an award-winning dating and relationship coach, international best-selling author, and the owner and founder of The Relationship Circle. Today, Beck shares the many ways women's online profiles are sending the wrong message and sabotaging their chances to find love. If you're swiping endlessly on dating apps and wondering why you're not attracting your ideal match, then I invite you to join us as Beck outlines ways we can optimize our dating profile for success.
Today's Guest
Beck Thompson
With 10+ years in counseling, social work, and life coaching, Beck's no-nonsense, deep approach seeks to understand what's happening for you and your partner now. She works with individuals (and couples) to identify the issues and change behavior patterns for each person in a compassionate and loving way, allowing you to find your way back to each other. With honesty, openness, and support, Beck will help you reestablish strong bonds that can endure life's challenges.
You'll Learn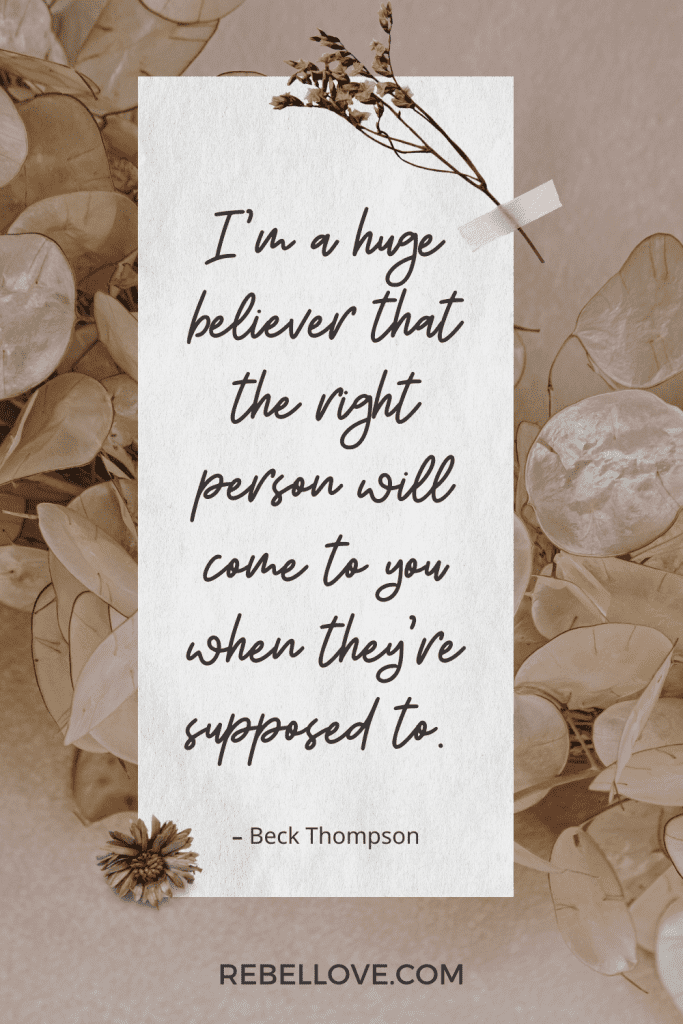 🖤 How Beck got in this line of work, and what she likes about working with single women and couples.
🖤 Her #1 tip to optimize your dating profile to attract the right person.
🖤 Why Beck is not a fan of using filters and what it reveals about you.
🖤 How not to turn online dating into a game where you're sending the wrong message.
🖤 How to be open to the possibility of meeting "the one" in random places, not just dating apps.
LINKS MENTIONED